Târg de Crăciun MIB International Romania
COVID-19 Information
For face to face meetings you will be asked to provide the name and phone number of each attendee being purchased for.  This will allow the MIB International Networking Leader to provide the venue with the information they require for Track and Trace.  This information is mandatory.
All social distancing requirements will be met at all meetings.
Details will not be required for online meetings.

Târg de Crăciun MIB International Romania
15 November @ 8:00 am

-

11:00 pm

£9.3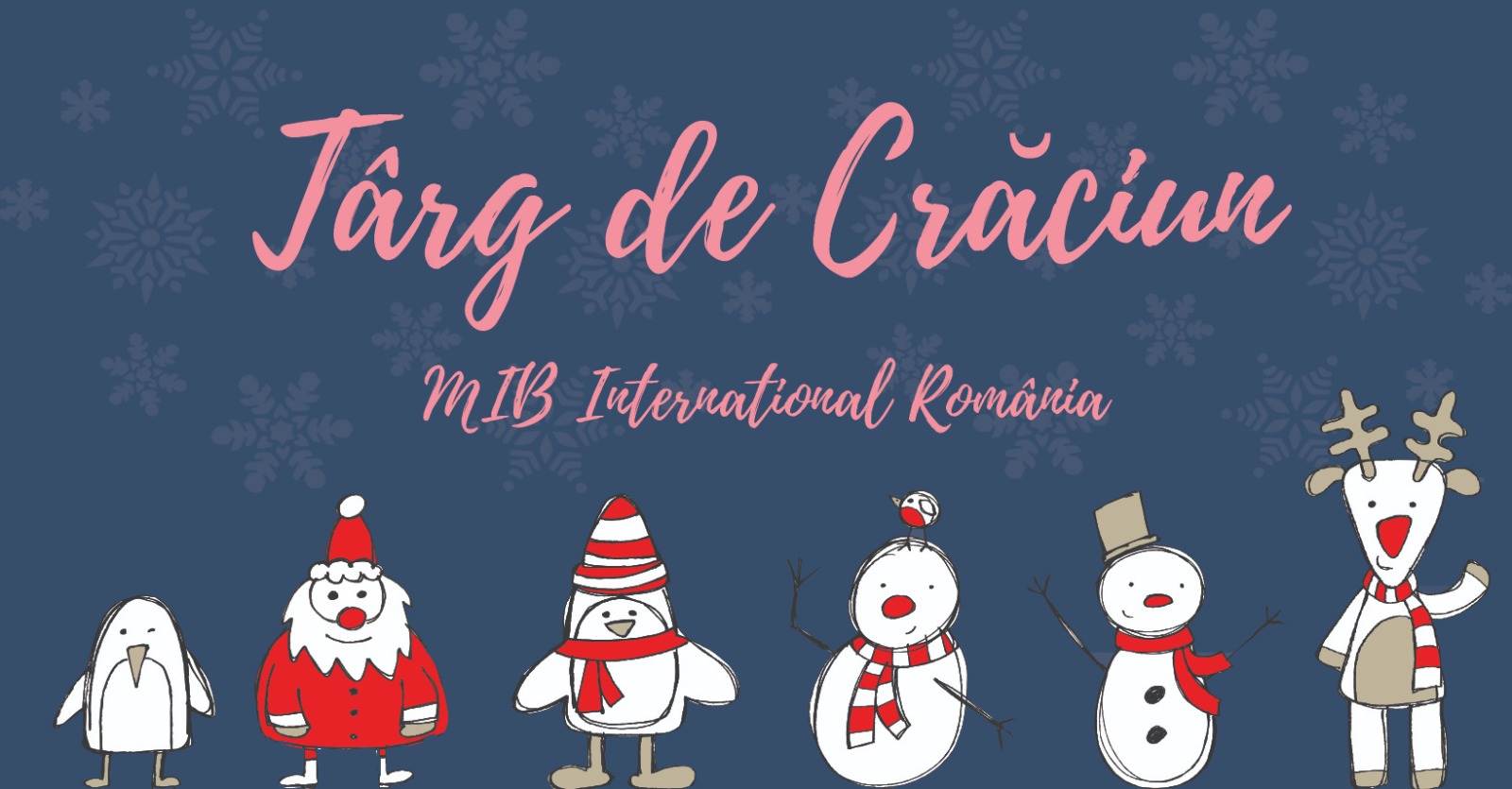 Te invităm să devii expozant la Târgul de Crăciun MIB International Romania.
Am ales să facem acest Târg de Crăciun pentru a veni in sprijinul tău, dragă expozant. Vrem să-ți oferim posibilitatea de a vinde din confortul casei tale, rămânând astfel în siguranță și alături de familie.
Împachetează cadourile alături de cei dragi, trimite energie pozitiva și o îmbrățișare clienților tăi.
Târgul se desfășoară online, pe un grup public dedicat publicului țintă.
Ca expozant vei avea posibilitatea să îți expui produsele în ce zi a săptămânii dorești, la ce ora vrei și te vei ocupa de postări în timpul liber. Rugămintea noastră este să respecți regulile de postare, reguli ce se găsesc pe grupul târgului, în secțiunea Anunțuri, dar care ți se vor comunica și de către leaderul tău in momentul rezervării locului.
Locurile pentru expozanți sunt limitate, din acest motiv vom merge pe principiul: "Primul venit primul servit!"
Un lucru foarte important este acela că nu vei participa la un simplu târg de Crăciun Online. Pe tot parcursul târgului leaderii noștri te vor ghida, astfel încât să înveți cât mai multe lucruri despre online și despre ce înseamnă defapt networking și o comunitate închegată. Misiunea noastră fiind aceea de-a aduce împreună oameni diferiți din domenii diferite, învățând unul de la celălalt, crescând pe plan personal și profesional împreună.
Perioada de desfășurare a evenimentului este 15 Noiembrie 2020 – 15 Decembrie 2020. Ultima comanda fiind preluata pe data de 17 Decembrie, astfel încât toate coletele Moșului sa ajungă la timp.
*Prin achiziționarea unui bilet îți rezervi un loc de expozant, accesul pentru cumpărători, fiind gratuit.
**Expozantul se asigură că oferă produsele / serviciile expuse și nu altele decât cele prestabilite împreună cu cumpăratorul.
***Cumpărătorul folosește doua cuvinte cheie: rezerv și CONFIRM. Confirmările au prioritate.
Disclaimer:
MIB International nu este responsabil de felul în care au loc tranzacțiile pe grup și nici de calitatea serviciilor / produselor tranzacționate. Detaliile de plata și transport se vor menționa de către expozant, în fiecare postare de vânzare, acestea fiind clare și vizibile.
MIB International NU este responsabil de acordurile făcute între expozant și cumpărător.