MIB Int Cluj-Mureș Târg de Mărțișor
COVID-19 Information
For face to face meetings you will be asked to provide the name and phone number of each attendee being purchased for.  This will allow the MIB International Networking Leader to provide the venue with the information they require for Track and Trace.  This information is mandatory.
All social distancing requirements will be met at all meetings.
Details will not be required for online meetings.

MIB Int Cluj-Mureș Târg de Mărțișor
21 February @ 12:00 am

-

11:45 pm

£50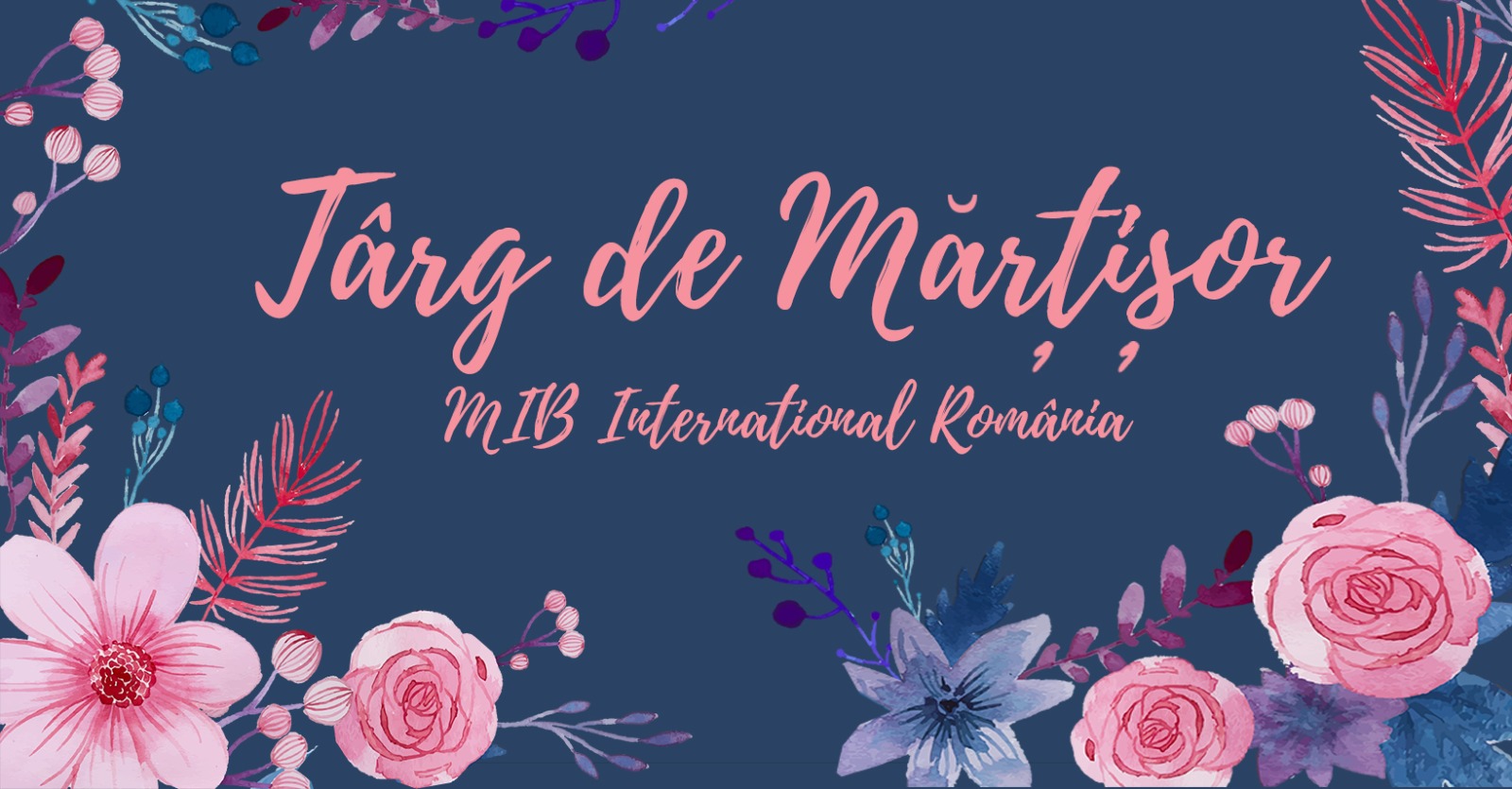 MIB International Networking meetings.
Join your Networking Leader and community of like minded women at our networking meetings, where our focus is to leave you empowered, inspired and connected.
All our events are child friendly, we recognise the struggles of being a mum in business and we're all here to support you all the way.
We aim to create a supportive and welcoming environment helping you feel comfortable, enabling you to share about your business and build connections and friendships that will truly support you and your business growth.
At every meeting we have a guest speaker who will bring a topic with a focus on sharing knowledge that will move your business forward.
There is always a chance to introduce yourself and your business, an opportunity to make use of our showcase table to further advertise what you do and every attendee is entered in to a draw at each meeting to win a prize donated by a local business.
You will have plenty of time to Network with the other attendees and your networking Leader is always on hand to support you.
As well as all that, our attendees get exclusive discounts on MIB International courses too.
We can't wait to meet you soon.
TE RUGĂM SĂ CITEȘTI TOT TEXTUL
Te invităm să devii expozant la Târgul de Mărțișor MIB International Romania.
Am ales să facem acest Târg de Mărțișor pentru a veni in sprijinul tău, dragă expozant. Vrem să-ți oferim posibilitatea de a vinde din confortul casei tale, rămânând astfel în siguranță și alături de familie.
Împachetează cadourile alături de cei dragi, trimite energie pozitiva și o îmbrățișare clienților tăi. Târgul se desfășoară online, pe un grup public.
Ca expozant vei avea posibilitatea să îți expui produsele în ce zi a săptămânii dorești, la ce ora vrei și te vei ocupa de postări în timpul liber. Rugămintea noastră este să respecți regulile de postare, reguli ce se găsesc pe grupul târgului, în secțiunea Anunțuri ale grupului.
Locurile pentru expozanți sunt limitate, din acest motiv vom merge pe principiul: "Primul venit primul servit!"
*Optional:
In cazul în care folosiți cardul firmei, vă rugăm folosiți câmpul Company Name pentru a putea adaugă toate datele aferente companiei voastre, inclusiv codul unic de înregistrare. În acest fel pe ordinul de confirmare a biletul, veți avea toate datele nesesare pentru contabilitate.
*Acest lucru se face, doar în momentul achiziționării biletului, ne fiind posibile modificări și completări ulterioare.
Un lucru foarte important este acela că nu vei participa la un simplu Târg de Mărțișor Online. Pe tot parcursul târgului leaderii noștri te vor ghida, astfel încât să înveți cât mai multe lucruri despre online și despre ce înseamnă defapt networking și o comunitate închegată. Misiunea noastră fiind aceea de-a aduce împreună oameni diferiți din domenii diferite, învățând unul de la celălalt, crescând pe plan personal și profesional împreună.
**Echipa noastră nu îți poate garanta vânzări, de aceea te rugăm să te pregătești temeinic cu poze și/sau video cât mai clare și atractive pentru potențialul client. De asemenea, MIB International nu folosește reclamele plătite pe social media pentru a promova acest târg.
Desfășurarea evenimentului
Evenimentul se desfășoară în perioada 25 Ianuarie 2021 – 8 Martie 2021. Ultima comanda fiind preluata pe data de 5 Martie , astfel încât toate coletele Mărțișorului să ajungă la timp.
*Prin achiziționarea unui bilet îți rezervi un loc de expozant, accesul pentru cumpărători, fiind gratuit.
**Expozantul se asigură că oferă produsele / serviciile expuse și nu altele decât cele prestabilite împreună cu cumpăratorul.
***Imediat după achiziționarea biletului vei primii un email cu un ordin de confirmare. Te rugam să iei legătură cu leaderul nostru (numele leadetului il găsești mai jos👇), pentru a ți se oferii acces pe grup.
****După ce ai acces pe grup, poți începe cu postarea povestii tale și a business-ului tău, folosind o poza cu tine și #mystorytargmibromania, această nefiind considerata o postare de vânzare, așadar nu si voie să vinzi la aceasta postare.
Disclaimer:
MIB International nu este responsabil de felul în care au loc tranzacțiile pe grup și nici de calitatea serviciilor / produselor tranzacționate. Detaliile de plata și transport se vor menționa de către expozant, în fiecare postare de vânzare, acestea fiind clare și vizibile.
MIB International NU este responsabil de acordurile făcute între expozant și cumpărător.
MIB International nu folosește reclamele plătite pe social media pentru a promova acest târg.
MIB International nu îți poate garanta vânzări, de aceea te rugăm să te pregătești temeinic cu poze și/sau video cât mai clare și atractive pentru potențialul client.